Former Texas A&M football coach R.C. Slocum is battling cancer.
According to a release from the Aggies football program, Slocum has been diagnosed with a form of Hodgkin's lymphoma that will require chemotherapy as treatment.
More information on lymphoma from the CDC website:
Lymphoma is a general term for cancers that start in the lymph system (the tissues and organs that produce, store, and carry white blood cells that fight infections). The two main kinds of lymphoma are—
Hodgkin lymphoma, which spreads in an orderly manner from one group of lymph nodes to another.
Non-Hodgkin lymphoma, which spreads through the lymphatic system in a non-orderly manner.
It had been previously reported that Slocum, 76, was hospitalized earlier in the week. The testing done in Houston unveiled this diagnosis.
Slocum, who was the Aggies coach from 1989-2002, released the following comment via the program's Twitter account:
"I have been so encouraged by the outpouring of love, prayers, and support from friends everywhere. I have great medical support and I will get started on this challenge as soon as possible. I have a strong faith and will trust for a positive outcome."

– R.C. Slocum via Texas A&M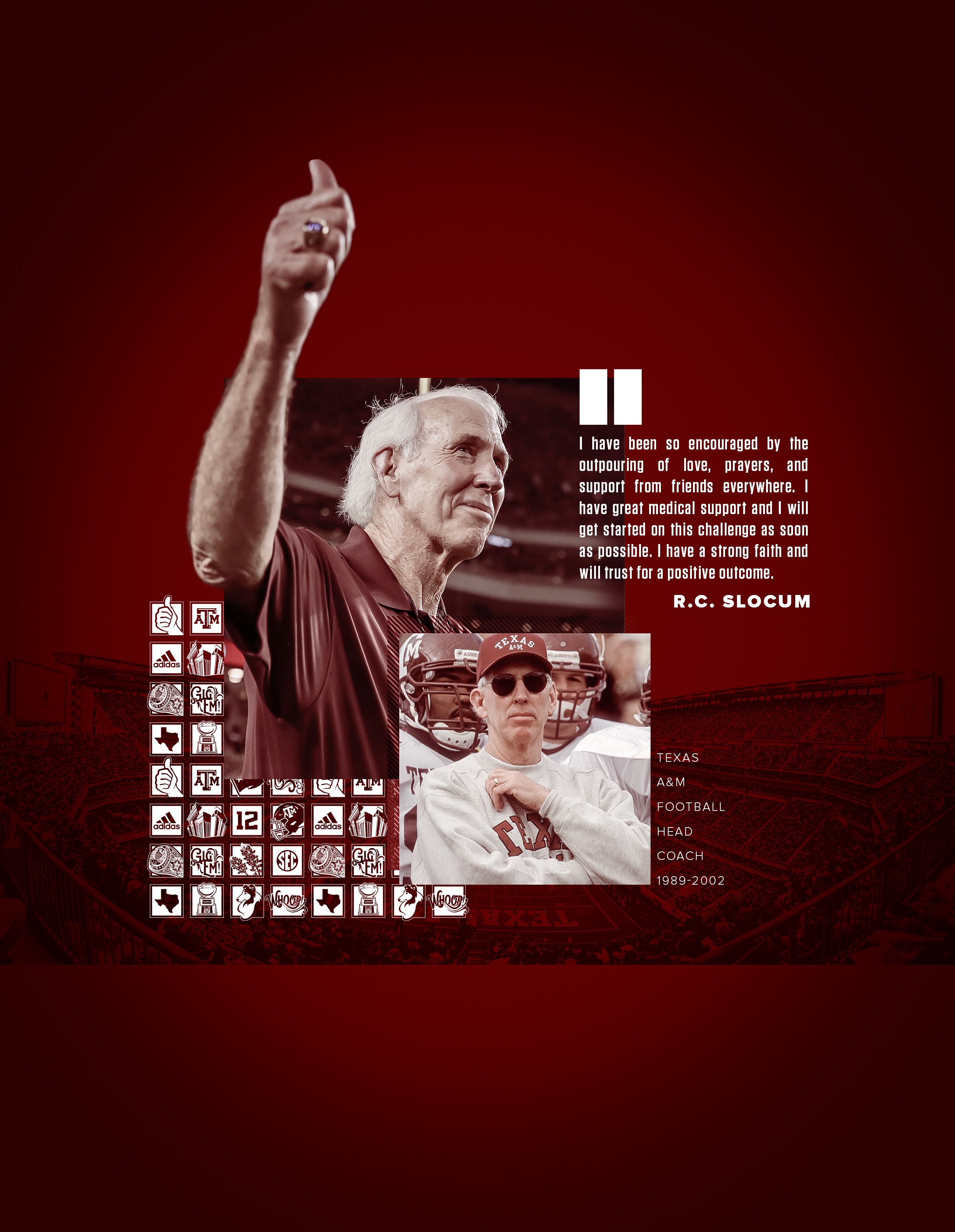 R.C. Slocum's Record at Texas A&M
Slocum, now 76, won 123 games as the head coach of the Aggies. His program finished in the AP Top 25 ten times over his 14-season tenure.
That included a 1994 season that produced a 10-0-1 record as a member of the defunct Southwest Conference.
Cover photo of R.C. Slocum via Dallas Morning News.